100% Recycled Plastic -
r

PET

(Recycled Polyethylene Terephthalate)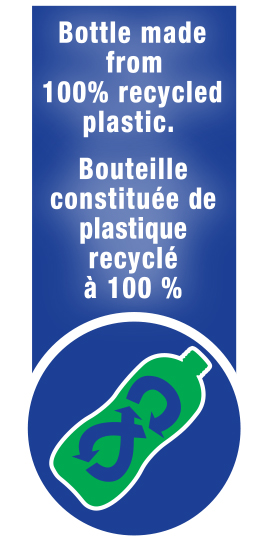 the lowest carbon footprint
of any packaging method
These bottles are made from 100% rPET (recycled polyethylene terephthalate), the most environmentally friendly form of plastic. rPET has the lowest carbon footprint of any packaging method including glass and boxed water, which is especially impactful because rPET uses 25% less energy to produce than regular PET.
Available in only the best Natural Spring Water.
For the past 10 years, Nanton Water & Soda Ltd. has provided 70% of its volume of sales in rPET packaging. Coming in March 2020, this same packaging will be made available to our Private Label Customers.
SIZES & STYLES
Nanton rPET Spring Water is available in many sizes and styles to suit your needs